The vertical supply tower is used to supply all levels of the structure. It acts as a temporary storage area to avoid congestion on the floor.
Tilting guardrails ensure the user's safety at all times when loading or recovering materials.
The length can be adjusted using standard rails and the depth can be adjusted from 1.50 to 2.00 m.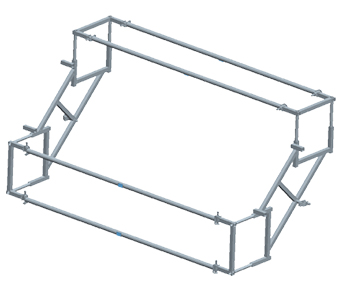 Tilting guardrails