LONG-STANDING KNOW-HOW
With more than 60 years of expertise, TUBESCA-COMABI is the access, work and height protection reference for professionals.
Our teams, consisting of 334 people on 2 production sites, offer you innovative, completely safe, height-access solutions.
We design 100% made in France structures that are modular or otherwise and which are fully in line with the specific needs of a building or an industrial maintenance problem.
FRÉNÉHARD & MICHAUX GROUP
Frénéhard, Securigard, Tubesca-Comabi, FMS Ringue, Skyworks, Tendo, Artub, Syam, Roy, FM TSN, FM Merlet, FM Labelle... We are all part of the same family called Frénéhard & Michaux. This family shares the same conception of height: scaffoldings and ladders, accessories for rooftops and terraces, fall protection and guardrails. Height is the prerogative of our respective activities and its common denominator.
All the companies in the Frénéhard & Michaux Group share the same industrial tradition and considerable "materials" expertise in aluminium and steel.
With 9 production sites in France and 8 international locations (Spain, Netherlands and Germany), we have the means to achieve our ambitions: to provide the exact products and services needed by our customers, in France and abroad.
OUR FIELDS OF EXPERTISE

​

​

​


​

​

​

OUR TAILOR-MADE SOLUTIONS FOR YOUR WORK SITES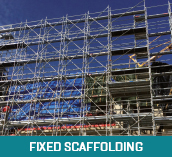 ​